Board Members
Isobel Bilsland
Interim Chair
Isobel managed Relationships Scotland Borders for over 26 years, retiring from her post as Chief Executive in December 2021. For many years she was a Registered Mediator and Supervisor. During her time at RSB, Isobel introduced contact and children's services and managed the take-over of the local couple counselling service. She served on the Family Mediation Scotland Board from 1995 until its merger with Relate Scotland.
Iain Grimmond
Treasurer
Iain has over 30 years' experience as a charity Finance Director, initially at Erskine, the Scottish ex-service charity, and then as General Treasurer of the Church of Scotland from 2005 until 2015. In this latter post, Iain worked with trustees and managers to improve financial management, budgeting and reporting, governance, regulatory compliance, audit and risk management, and pensions. Iain served on the ICAS Charities Committee from its inception until 2015 and is a treasurer of his local church in Glasgow and of Glasgow Care Foundation.
Ian Clark
Board Member
Ian has an enduring interest in counselling, psychotherapy, and other mental health services. He was a consultant psychiatrist and a medical director in the Scottish NHS and also a part time Medical Commissioner with the Mental Welfare Commission for Scotland. He was, with others, responsible for the establishment of counselling and mediation services in the Western Isles in the 1980s and was on the board of AVENUE in Aberdeen since 2008 becoming chairman from 2015 to 2021. He has also been involved in the development of community arts organisations and charities in the Western Isles and in the North East of Scotland.
Francesca Howard
Board Member
Francesca has been working in Child Protection for the last 10 years and is passionate about understanding the needs and challenges faced by families across Scotland.  She currently works as a Project Manager for the charitable youth organisation Fast Forward.  She works with young people, and the adults in their lives, to help them to make better informed decisions around risk taking behaviours such as alcohol, substance misuse, sexual health and gambling.  In her spare time she loves to explore the Scottish countryside, regardless of the weather.
Imogen Lambert
Board Member
Imogen joined the Board in 2022. As a Senior Policy Adviser in the Scottish Government, Imogen brings valuable political, government and public sector experience to Relationships Scotland. Imogen was previously the Co-Chair of the Scottish Government's Women's Development Network, supporting corporate transformation projects to improve diversity, equality and inclusion for all staff. Imogen owns a Westie with her partner and has discovered a passion for wild swimming since moving to Edinburgh from Australia in 2017.
Sue Maxwell
Board Member
Sue trained as a nurse in general and mental health. Alongside this I joined various organisations to train as relationship and psychosexual therapist in the 1980's. I worked in the NHS for 30 years latterly as nurse manager in the community mental health service. More recently, Sue worked with Relationships Scotland (RS) as Joint Head of Network Services retiring in 2013. She is the chairperson of the RS Counselling Practice Committee. For 23 years Sue is the director of a private practice offering psychotherapy to clients couples and families. She supervises private therapists, NHS therapists, (RS) therapists and therapists working with sexual compulsivity and out of control sexual behaviours that breach the law. Sue is keen to support strong and imaginative organisational development of (RS) and the RS Network to ensure we have and quality services and practitioners. In this ever-changing climate it is essential we invest in, value, retain and develop volunteers and paid staff. 
Murdo McLeod
Board Member
Murdo is the Chair of Relationships Scotland – Family Mediation West of Scotland.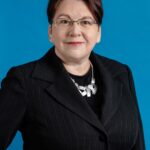 Dianne Millen
Board Member
Dianne is Head of Family Law at Watermans Legal and accredited by the Law Society of Scotland as a specialist in family law. She qualified as a solicitor in 2011, retraining after a successful career as a researcher and project manager in the third sector and government. She was formerly Vice-Chair of the Board of Fife Gingerbread and also serves on the Board of Garvald Edinburgh. As a solicitor working with families experiencing relationship breakdown, she is committed to supporting and developing services such as mediation, support for child contact and relationship counselling, all of which help safeguard the welfare of children and families. Outside of work, Dianne is a devoted cat slave and also enjoys yoga, theatre, and following the mixed fortunes of Aberdeen FC. She is also pursuing a foundation course in counselling skills.
John Rowan
Board Member
John has considerable experience across a wide range of political, government, public and voluntary sectors. He also has significant expertise in operating within both Westminster and Holyrood environments. At present John serves as an independent prison monitor for Her Majesty's Inspector for Prisons in Scotland. He also works as a volunteer for a homeless project in Edinburgh.
Jordan Sutherland
Board Member
Jordan has been on the board of Relationships Scotland since 2020.  Jordan was nominated to the board through his role as Chair of Relationships Scotland – Shetland, having served as chair since 2015.  Jordan's professional background is in social work, and he manages children's social work services in the Shetland Islands. 
Serena Sutherland
Board Member
Serena was nominated to the Board through her previous role as Chair Person of Relationships Scotland Orkney. Serena is a Lawyer based in Orkney although her work takes her throughout the north of Scotland. Serena does mostly family law and dispute resolution but as part of a general practice legal firm deals with a wide variety of other work and enjoys the variety. In her spare time she enjoys walking her dog, going to the cinema and socialising.
Marta Henderson
Board Advisor
Marta sits on the Board as an adviser representing the interests of the merged member services. Marta has been the Chief Executive Officer of Relationships Scotland Tayside and Fife since 2013, and a registered family mediator since 2016. Since completing her post-graduate studies in 2006, Marta primarily worked in the mental health field (working for Carr-Gomm and SAMH), and also gained experience in learning difficulties (with Turning Point Scotland) and in housing support (with Positive Steps). She initially joined the Relationships Scotland network as a Practice Manager in 2011, overseeing mediation and counselling support for her Service.
Mark Stalker
Board Advisor
Mark sits on the Board as an adviser representing the interests of the local family mediation services. In his main role Mark is the manager of Relationships Scotland Family Mediation South Lanarkshire as well as being a registered family mediator and facilitator of the Parenting Apart programme. Prior to joining Relationships Scotland Mark was a solicitor in private practice for 12 years. In his spare time he volunteers with a local Greyhound Rescue, enjoys archery and watching bad horror movies.